Landscapes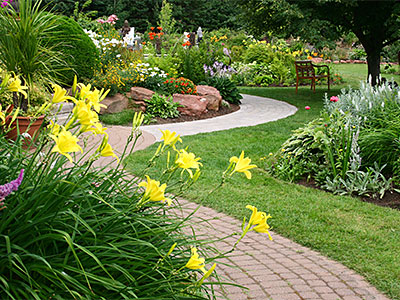 Landscaping refers to the use of plant materials, turf grass, and beds to create a pleasing outdoor environment. A well designed and installed landscape definitely will improve the overall look of your property.

Here at All Around Grounds we has been creating beautiful and functional landscapes for residential and commercial properties in New Jersey. We have served countless clients in Monmouth and Northern Ocean Counties, and surrounding areas. Our completed landscaping projects in these areas are known for their unique designs, functional features, and stunning amenities.

You, too, can have this kind of landscape by hiring our services today. You can call us at 732-528-4446 or drop by at our office to learn more about our various landscaping services.


Landscaping Experts
Our decades of experience in the landscaping industry have helped us become experts in every facet of landscape development and design, as well as in landscape installation and maintenance. When you decide to hire us, you'll be assured of outstanding results since the people who will be working on your property are all experienced professionals and expert landscapers.


Budget-friendly Landscaping Services
Most property owners choose us because of our budget-friendly landscaping services. We can work on any budget range, so you don't have to worry if you have a limited fund for your outdoor improvement project. We do this by choosing carefully the various features that we will install on your landscape. For example, we can just focus on creating beautiful gardens around your landscape and add a small pond or waterfalls to highlight its beauty. Another great option is to use concrete pavers instead of natural stones on your hardscape features and outdoor living spaces. We can still achieve the aesthetic appeal provided by natural stones because of paver's wide range of available designs, shapes, patterns, and color.

At All Around Grounds we can transform your outdoor area into a beautiful sanctuary without requiring you to spend too much on its development. We also collaborate with you throughout the project so that only those features that you need and prefer will be included in the final design and installation.


We Can Design and Build Your Dream Landscape
We are one of the few companies in New Jersey that can provide you with comprehensive landscaping services. However, we set ourselves apart from our competitors by providing excellent work quality and total customer satisfaction. Call us today at 732-528-4446 so we can start creating your dream landscape.