Masonry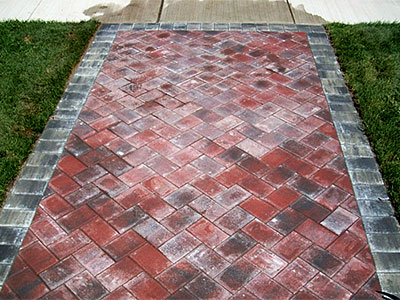 Masonry refers to fixed structures constructed out of concrete, block, brick or natural stone. These projects include poured concrete flatwork like patios, driveways and walkways. Additional concrete work includes sidewalks, curbs and driveway aprons. Block applications include full foundations from footings to floors or crawl space foundations with scratch coats and flood vents. Other block applications include structural reinforcement of existing foundation walls, demo and replace masonry steps and repair of chimneys. Some additional masonry projects can include natural stone patios, custom stone outdoor features and the application of thin stone veneers and stuccos to both interior and exterior surfaces.


Masonry Experts
We are the acknowledged experts in creating various masonry hardscape features for both residential and commercial properties in Monmouth and Northern Ocean Counties, NJ. Some of the masonry projects that you can hire us to design and build are driveways and patios. Many of our past creations are some of the finest outdoor amenities in communities where we installed them. With the sheer elegance and practical benefits of these structures, clients like you will surely get your money's worth.


We Build Masonry Driveways that Impress
Driveways constantly see heavy vehicle traffic, whether they're in private residences or commercial areas. For this reason alone, they must be built by professionals using the toughest masonry materials with high load-bearing strength. Incidentally, we at All Around Grounds have been known for our sturdy driveways that can withstand usual damages caused by heavy loads.

We have built dozens of these outdoor amenities for commercial and residential clients in Wall, NJ and nearby cities. Far from installing plain driveways, we create ones in various patterns and design options. We strictly follow our clients' design specifications right from the design phase up to the actual driveway installation. The result is a driveway that perfectly captures what the client wants to see.


The Most Elegant Masonry Patios
We build stunning and functional patios that are perfect for outdoor living. Our past clients commend us for our ability to create unique and elegantly designed patios. Aside from the patio itself, we can also add other amenities to complete the outdoor living experience of our clients. When using masonry for the construction of any patio you will be rest assured knowing that you are getting a durable and premium quality installation!

With us, you can look forward to enjoying a comfortable and relaxing stay in your patio. Rest assured that we will take your ideas and carefully incorporate them in our patio design plan. When we're done installing your dream patio, you will surely have another focal area in your property that you will be extremely proud of and benefit from for a lifetime.


We Use Only the Best Masonry Products
When it comes to driveways and patios, pavers are the best type of masonry materials to use for their aesthetic merits, ease of installation, and wide range of available designs. And here at All Around Grounds we only use the finest quality pavers and masonry materials from trusted brands and suppliers. With premium masonry products, we're able to create top-quality patios, driveways, walkways, retaining walls and so many other masonry features for your outdoor spaces. Call 732-528-4446 right now and we will get your next masonry project started!